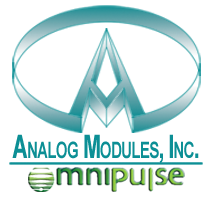 In 2013 Analog Modules, Inc. (AMI) acquired the OmniPulse Technology Diode Driver and Pockels Cell Driver product lines, including relevant Patents, and intends to support all former customers with the OmniPulse product range. This additional product line supplements AMI's existing driver solutions and  provides a reliable future source of supply for programs currently using OmniPulse products.
AMI has been designing and manufacturing electronics for Lasers and Electro-Optics for the last 34 years and, although a subsidiary of HEICO Corporation (NYSE:HEI) whose annual sales are approaching a billion dollars, operates as a small, flexible, independent company. We are ISO 9001 certified and ITAR registered.
AMI's family of ultra compact, precision current sources are ideal for driving pulsed laser diodes in a variety of applications including rangefinding, target designation, LIDAR, seeding fiber lasers, and pumping solid state lasers. Our team combines expertise in a variety of technical backgrounds from semiconductor and solid-state lasers, power electronics and electro-optics to create pulsed laser diode drivers that are precise, easily integrated, user friendly and that exceed expectations and industry standards of performance.
Please visit the pages linked below for a complete listing of AMI's Laser Diode and Pockels Cell Drivers.