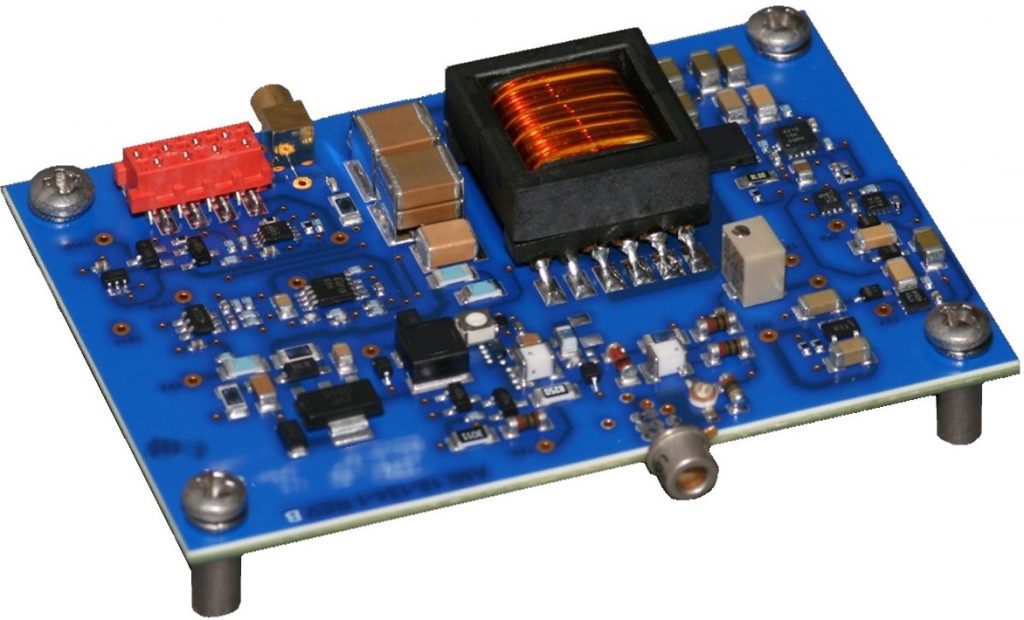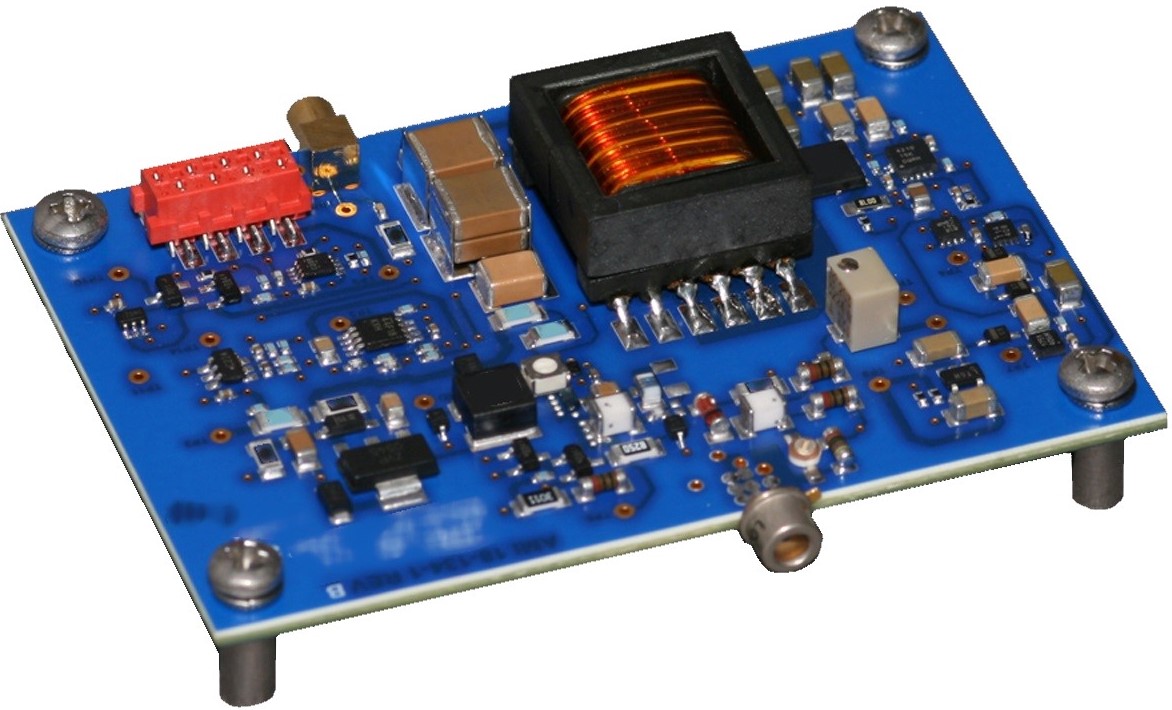 Model 767 Data Sheet has been released and published to AMI's web site.
https://analogmodules.com/wp-content/uploads/767.pdf
AMI's Model 767 Picosecond Pulse Laser Diode Driver is ideal for applications which require pulse widths less than 1 ns. AMI's proprietary technology allows industry leading adjustable pulse width performance from <150 ps to over 750 ps. Output pulse amplitude and width are user-adjustable via on-board potentiometers. Repetition frequency will follow an external trigger signal from single shot up to 1 MHz. The driver circuitry operates from a single 5 V power source. All other needed voltages are generated on the board by high efficiency switching power supplies. Solder pads near the board's edge accept the most common laser diode packages (3.8 mm, 5.6 mm, 9 mm, 9.5 mm, and TO-18) with various pin configurations and accommodate either parallel or perpendicular mounting to the PCB. Applications include materials processing, time-resolved spectroscopy, LiDAR and others. Interface and MMCX coax mating cables are included with the unit.
Adjustable Pulse Widths <150 ps to >750 ps
Output Current up to 3.0 A
Compliance Voltage up to 10.0 V
Repetition Rate up to 1 MHz
5.0 VDC Input Power
Compact Size 2.8″ x 1.93″ x 0.50″
For more information please contact AMI at sales@analogmodules.com
AMI offers OEM Diode Drivers for the following applications: