A new year brings a new show season to AMI with upcoming exhibits in San Francisco, Shanghai, Baltimore and Munich.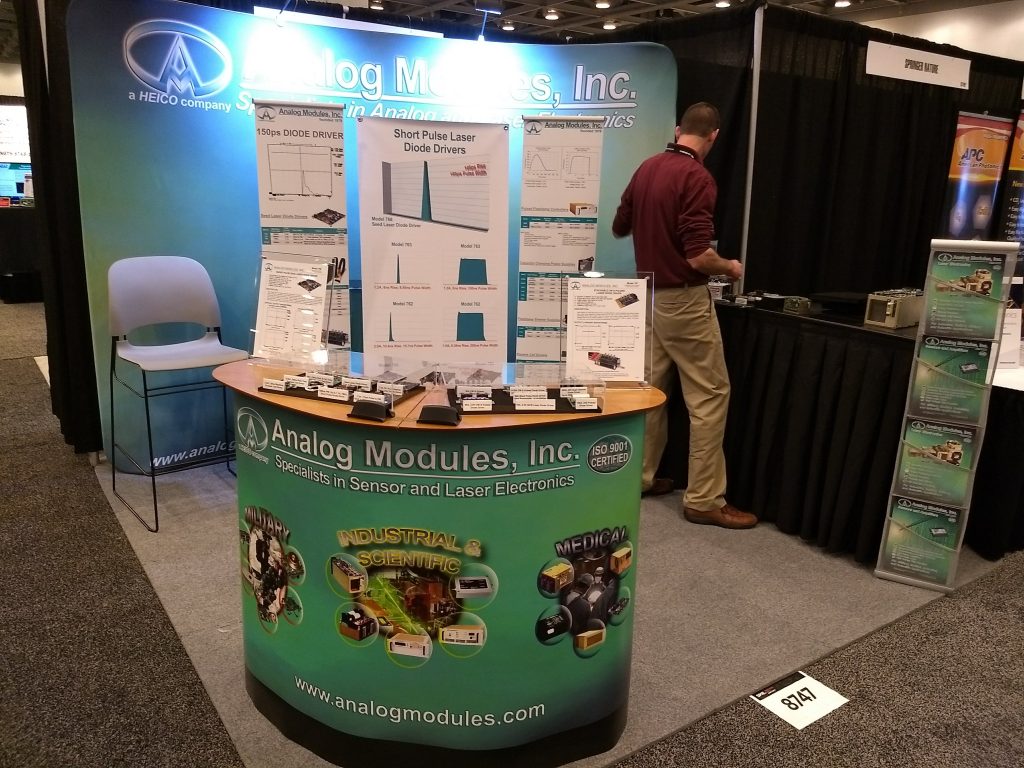 First up is BiOS February 2-3 at the Moscone Center in San Francisco, CA. Part of the Photonics West conference BiOS is the world's largest biomedical photonics conference. AMI looks forward to disusing our newest innovations with researchers and laser design engineers in the medical field. AMI has been continuously producing OEM electronics for medical laser systems for over 30 years. This will be our 7th year at BiOS.
AMI's BiOS booth number is 8757.
On the heels of BiOS is the main event SPIE Photonics West February 5 – 7 also at the Moscone Center in San Francisco, CA. Photonics West is North America's largest biophotonics, laser, optoelectronics, and industrial manufacturing event. AMI has been a fixture at this exhibit since before SPIE started to call it Photonics West. Personally this will be my 22nd consecutive year representing AMI at this exhibit.
AMI's Photonics West booth number is 757.
From March 20th to 22nd AMI will be exhibiting at Laser Shanghai, booth number W3.3701. In April we are taking our road show to Baltimore, MD for Defense and Commercial Sensing conference booth number 624 from April 16th to 18th. Finally we will be exhibiting at Laser Munich June 24th to 27th.
If you are going to be at any of these conferences please stop by our booth. We would like to meet you, discuss your applications and see if we can help your archive or exceed your production and technical performance goals.